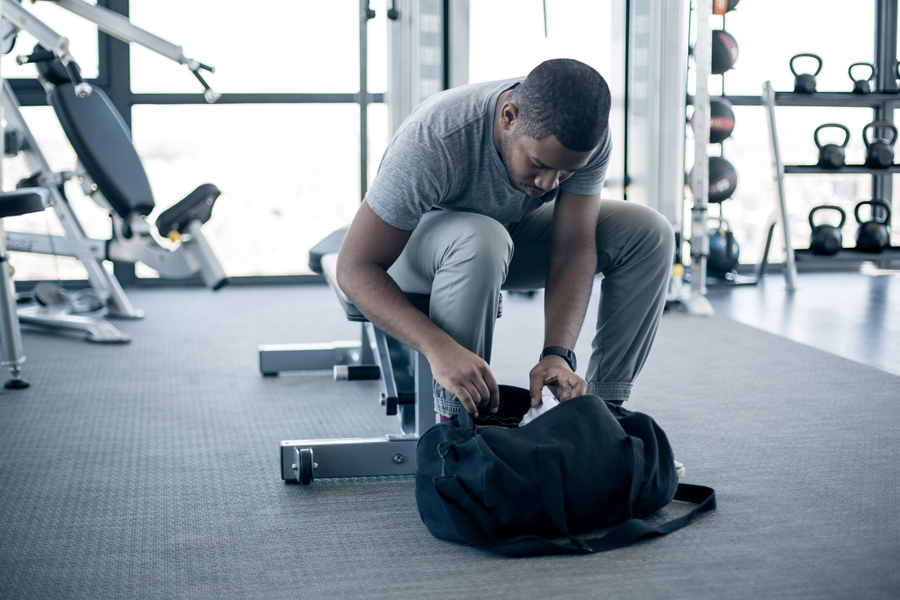 Sports when you're younger and the gym when you're older, one thing that you'll have with you both times is a gym bag. We overlook the importance of a good gym bag because we're more focused on where we're going and what we're going to do. Without a gym bag you would certainly have your hands full. If you purchase a high-quality gym bag it should carry your stuff around for several years like it was built to do. We all probably tried the bargain bin gym bags that you can find, those plastic ones that last about 2 months before they rip. Think of those as a lesson learned, and get yourself a good gym bag that you can depend on for the next decade. Modern gym bags use durable polyester materials that resist rips and tears better than ever, and they are lighter than ever.
Most Popular Gym Bag
Puma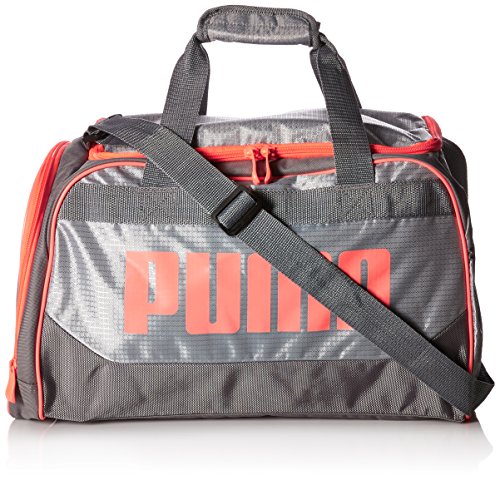 When you hear the Puma name you automatically think of sports and professional quality gear designed for athletes. The Brasilia 5 is a chip off the block when it comes to the dependable Puma quality. It uses tough 300 and 600 D polyester material so you have a gym bag that will last you years. Strong and lightweight are the first words to describe the Brasilia 5 as it tips the scales at just over 19 ounces.
Convenient wet/dry storage compartment keeps your wet clothes or shoes away from your other items. It has a sturdy padded shoulder strap for a comfortable shoulder carry. Puma didn't overlook anything with the Brasilia 5, even the zippers are premium quality and durable. Extra durable bottom to resist cuts and tears. The overall dimensions for the Brasilia 5 medium are 24.5 in. long x 10.25 in. high x 18 in. wide.
Best Overall Gym Bag
Under Armour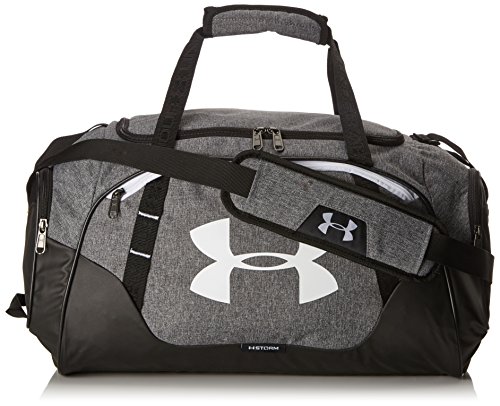 Under Armour is a name you think of when you think super tough professional grade equipment. This duffle bag offers the superior strength that you expect from Under Armor. Construction uses a lightweight polyester material that is extremely durable. Keep your valuables safe and secure in the waterproof UA Storm pocket. The exterior of this bag is treated with a DWR finish to protect your gear from the elements.
Comfortable carrying handle and adjustable padded shoulder straps offer you convenience of carrying the UA hustle bag the way you want. Two large vented end pockets offer maximum security without sacrificing breathability. Large expandable center pocket is ideal for carrying shoes and laundry. Abrasion resistant bottom resists scratches and rips. The overall weight of this bag is 2.2 pounds, and the dimensions are 23 in. long x 12 in. high x 11 in. wide. Available in 10 color choices making this bag a great choice for men or women athletes.
Best Budget Gym Bag
adidas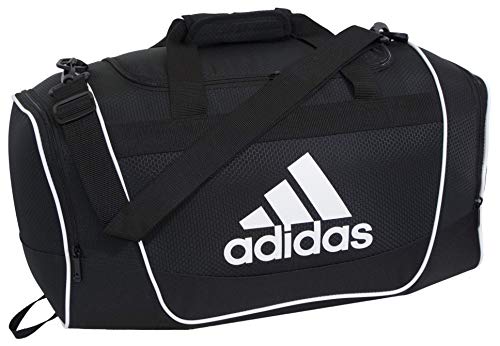 Adidas produces great quality products at a professional and consumer level, and this duffel bag is another one of their great products. This women's bag is designed for girls and women with its vibrant feminine color selection. The strength of this bag comes from high quality polyester material. At 1.9 pounds this durable bag is light enough for even the smallest of athletes.
An adjustable and removable padded carrying strap adds comfort to the design. The interior of this bag offers 5 secure storage compartments for easy separation of your goods. Mesh end pockets are designed for carrying water bottles. FreshPAK shoe tunnel offers ventilation to reduce odor and risk of mold. Compartments use zippers for quick but secure storage. Overall size 10.75in x 20in x 9.75 inch. This women's squad bag is available in ultra-pop pink, blaze pink, pink zest.