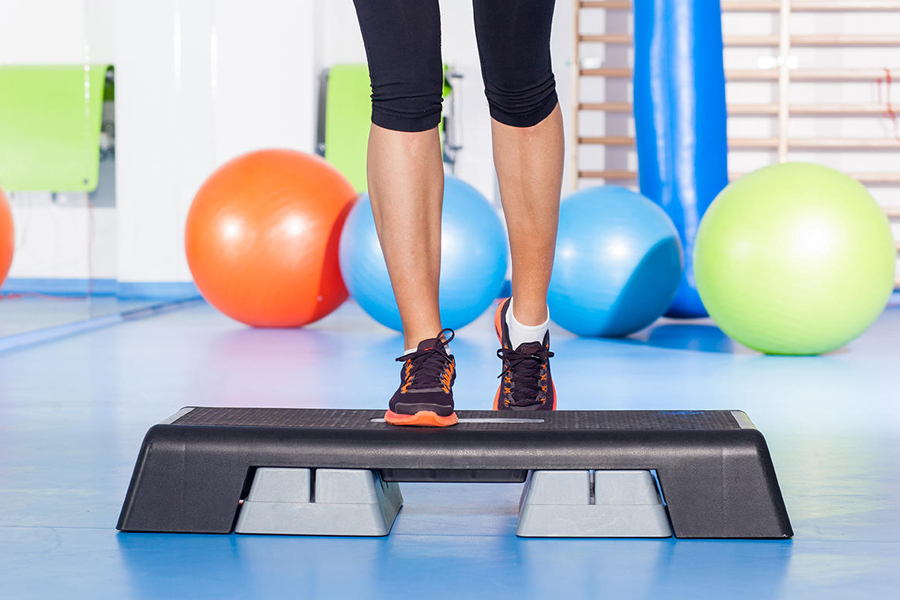 'If you are a person that enjoys keeping fit by going to the gym or working out at home, you probably have tried aerobics training. If you don't go to the gym but make use of fitness videos to help you in your training chances are that you do some form of aerobics. Aerobics is a much more fast paced system of working out which is usually a lot of fun. If you want to enjoy aerobics training then you will need the correct equipment, and the most commonly used equipment is the step platform. Some platforms are adjustable in height and can be used in a variety of aerobic workout programs. The step platform is a raised platform usually made of tough plastic that is strong enough to hold the weight of an adult. The platform is normally textured on the top to provide grip as well as rubber pads on the bottom to prevent slipping and avoid the risk of injury when exercising.
Most Popular Step Platform
HomGarden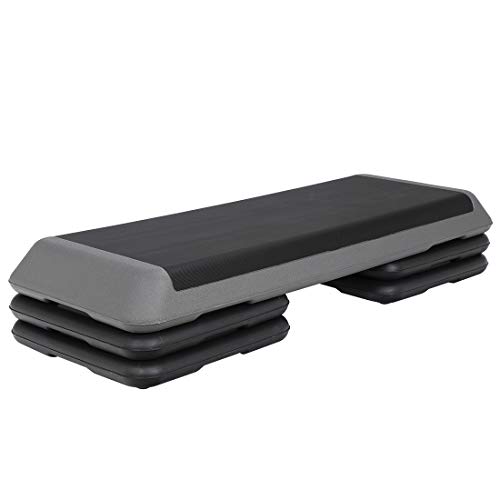 This step platform from HomGarden has a 2 level adjustment for various aerobic workouts. The 2 levels are at a height of 6 inches and the other one at 4 inches. This step platform is great for strength training, cardiovascular training and overall fitness improvement. The platform may be used on either an incline or a flat surface and the top is textured to provide grip and avoid slipping. The HomGarden Aerobic Step is made of PVC and does not require any assembly. The platform comes with a full workout training DVD to assist in your workouts and the product is backed by a warranty covering 90 days. You may use this step platform to target hamstrings and gluts, and also use it for push-ups to strengthen your back and chest. When shipped the package weighs 7.8lbs though the platform weighs just 7lbs.
Best Overall Step Platform
The Step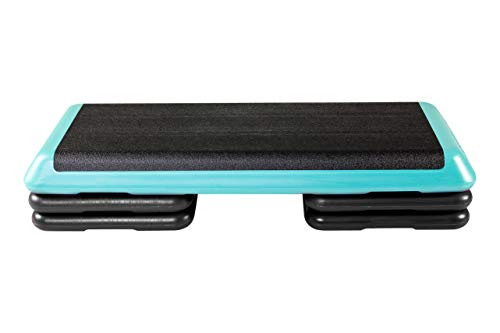 This step platform is ideal for use at home and will propel you to fitness at home in no time. The block and platform are made of polyethylene of a high density and the top of the platform has a durable, slip proof mat while the floor has rubber pads to enhance grip and prevent nasty accidents. The platform can support a maximum weight of up to 300 pounds. The support blocks are used to adjust the height based on your individual preference and may raise the platform to a height of 8 inches, 6 inches or even 4 inches depending on what you want. The platform is available in 2 colors, grey and teal. If you are a fan of aerobics, you definitely want to get yourself one of these platforms.
Best Budget Step Platform
Tone Fitness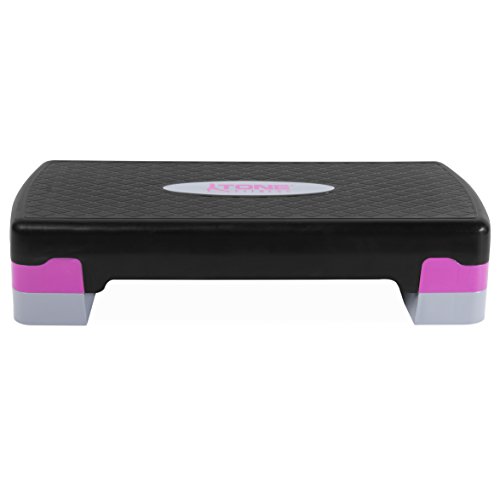 This very functional platform will provide you with a secure surface for your workouts. The platform is height adjustable to 2 height levels, 6 inches or 4 inches, and you may use the platform regardless of your fitness level. The platform will help you build strength, endurance and your overall fitness level. The platform comes accompanied with a workout chart for extra exercises and instructions. This stepper is good for performing you favorite aerobic routine with a functional and safe stepper.When shipped the package weighs 6.4lbs which is also the weight of the stepper itself.