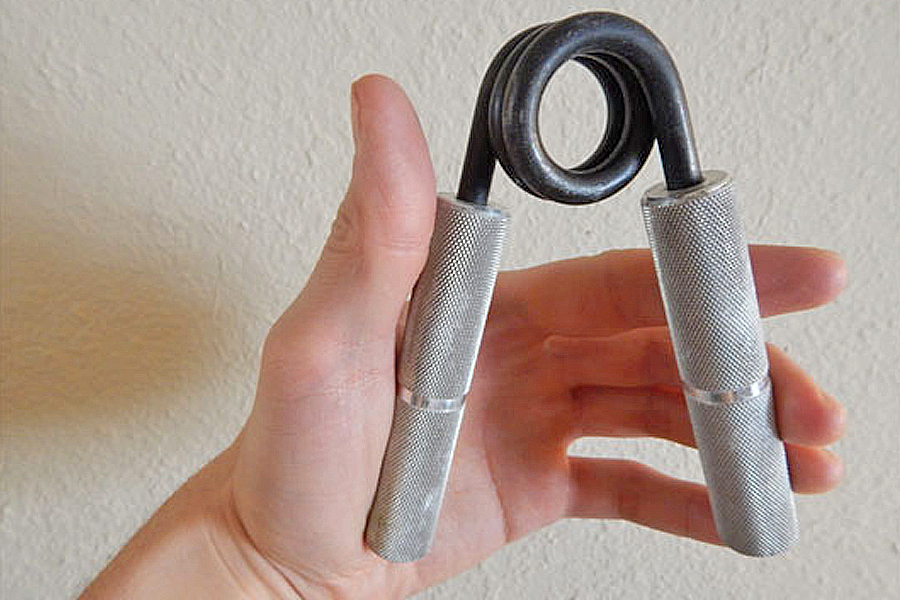 The human hand has 18 muscles; 9 for opening and spreading the hand and 9 for closing the hand. Just like any other muscle in the body, it is equally important for you to exercise those in the hand. Other reasons that may make you want to consider exercising the hand is if you have previously suffered an injury or some type of trauma. In such a case, you would need to exercise and rehabilitate the hand to restore proper functionality. For whatever reason you may need to exercise your hands, the handiest tool for doing this is a hand exerciser. A hand exerciser is a tool used to exercise hand muscles and is good for strength training as well as improving blood flow. Hand exercisers come in a variety of sizes and designs depending on user preferences as well as functionality requirements. The hand exerciser is a great tool to improve your grip and to improve the overall strength of your hands.
Most Popular Hand Exerciser
GRIP MASTER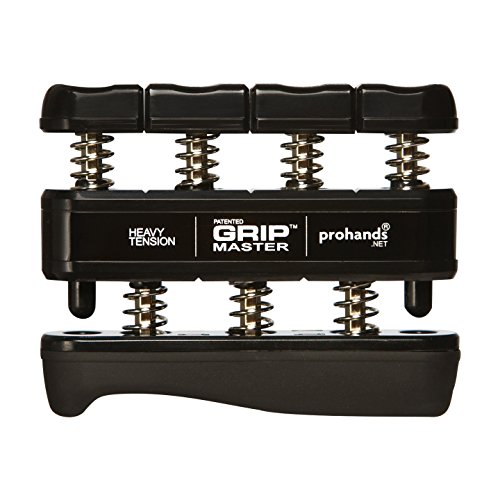 This Gripmaster from Prohands is a great tool for improving strength in the forearms, wrists as well as the hand in general. This product is useful for strengthening fingers that may be weaker and allows better fielding, throwing and hitting in various sports. The tool offers a strong tension at 9lbs per finger and uses a patented technology to provide challenges for each finger individually. This is actually the only hand exerciser that offers this. The package comes with a complete program for exercising and strength training the fingers, the Gripmaster is great for climbers, golfers, tennis players and many other activities that place great strain on the hands. This exerciser is for use both on the right hand as well as the left. The exerciser is quite small, in fact pocket sized for easy portability.
Best Overall Hand Exerciser
IronMind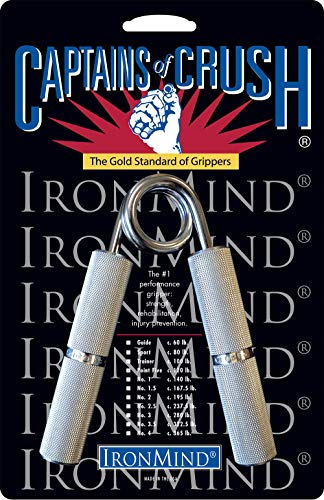 The Captains of Crush hand gripper from Ironmind is a top rated tool for hand training. The gripper is quite good-looking, precise and durable. It features a construction of an alloy of steel and billet aluminum, and has eleven varied strengths for all levels of training. This is a quality Made in the USA product. The Gripper can be used as a standalone or may be used in conjunction with other exercise products. The hand gripper comes with training information that is complete and designed for use by all from professional athletes to the average home user. If you are in need of a hand exerciser this one will be a perfect fit will exceed your expectations.
Best Budget Hand Exerciser
Gaiam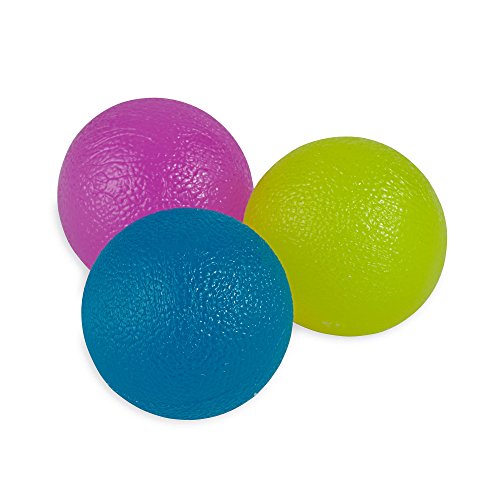 The Gaiam kit is a wonderful hand exerciser, not only is it good for hand rehabilitation, it is also good for regular hand exercise. The kit is great for every day strengthening and has 3 color-coded balls that have varied resistance. The kit is good for keeping forearms, hands and fingers strong and in top form. The kit includes an exercise guide that is color-coded and includes 1 soft, 1 medium and 1 hard therapy ball. The product is designed to increase strength, ease tension in the muscles, reduce stress, prevent stiffness and increase flexibility. An important item to note is that you should use the kit when hands are dry and do not strain yourself too much. Also, dry the balls after use.