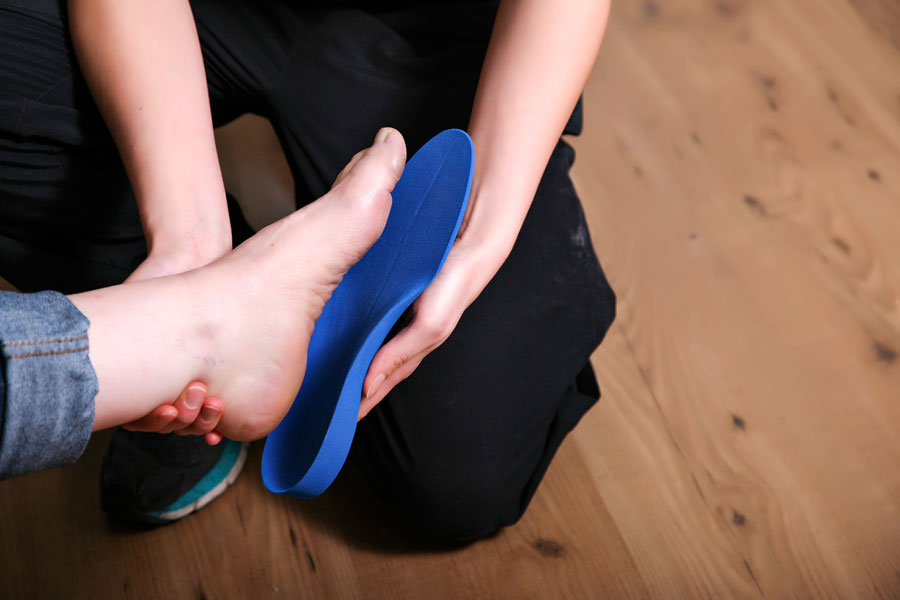 High-quality insoles are one the best things that you can purchase to add comfort and support to your feet. For those who suffer from arches that are too high, or too low, an insole can help correct the position of your foot, redistribute weight, and prevent injury to your joints. The problem with arches that are too extreme is that they encourage you to walk improperly. Over time, this bad placement of the foot and joints will lead to pain because of the excess pressure and poorly-distributed weight. Finding the right insole for you starts with diagnosing your foot properly. Once you understand where the problem lies, you can begin to find an insole that is specially designed to target your problem. Nice added features like anti-microbial finishing will prevent odor from building up in your shoe. Also, many versions are made with technology that prevents blisters and contributes to coolness and breathability. It's best to find one of these designs, as they add even more to the overall comfort of physical exercise.
Most Popular Insole
Sof Sole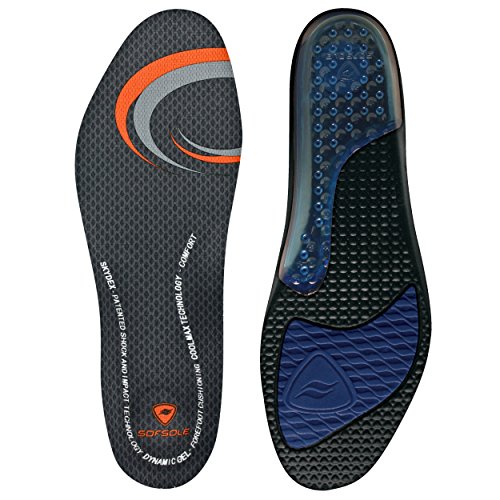 The innovative design of the Sof Sole Airr combines the power of a fantastic air cushioning system and moisture control technology. The encapsulated air chamber offers better cushioning, while the Coolmax top cover will keep your feet dry and cool all day long. The Sof Sole Airr is considered one of the best insoles on the market. It is designed with the latest cutting edge technology to protect the joints during high impact exercise, as well as contribute to breathability and comfort. The shock absorption gives you that extra support that also allows you to perform your athletic activities with ease and peace of mind. The heel and arch support are the hallmarks of this insole design, and you're going to feel the difference from the very first time you use the Sof Sole Airr. This is a tremendous addition to supportive shoes, and is the best thing that you can do for your joints and overall comfort.
Best Overall Insole
New Balance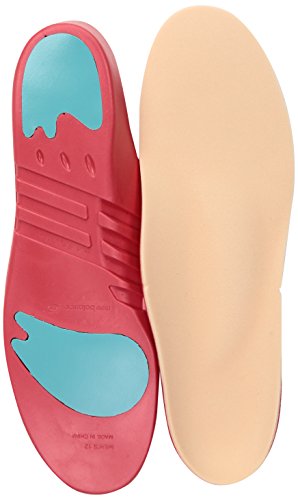 New Balance is one of the most trusted names in athletic shoes, and these insoles are specially designed for men or women who have high-arch feet, and need some serious cushioning. The Ultra Arch insole is uniquely designed with flexible arches in mind, and you get the added benefit of shock absorption from the heel and forefoot cushioning. The metatarsal pad has a nice contoured shape to help redistribute pressure and weight in a way that relieves pain. Made of high quality urethane with a synthetic sole, these insoles are going to make an enormous difference in your physical comfort while you exercise. The Zap antimicrobial treatment kills all odor-causing bacteria, so you never need to deal with a stinky gym shoe ever again. There's also a fine anti-blister top that keeps your feet cool and dry at all times, while helping to prevent blisters by preventing your feet from sliding across the insole's surface.
Best Budget Insole
Birkenstock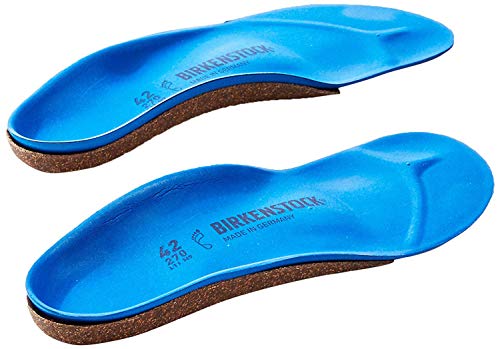 Birkenstock sandals are known for their tremendous arch and heel support that adds comfort and security to your activities. Finally there is an insole made by the same company that gives you the identical comfort as the sandal, but within any shoe that you choose. The very firm support is ideal for those who have flat feet, pronation, or fallen arches. Anyone who has flat feet knows how tiring it is to walk, and these insoles are going to change all of that. And not only is it uncomfortable for your feet, but the condition can be damaging to your knees as well. Soft foam insoles are just not enough to improve this condition, and only a hard insert like this design from Berkinstock can do the job right. Not only does the design prevent injury, but it also teaches you to walk properly; as a fallen arch causes people to walk in a way that is damaging in the long term.