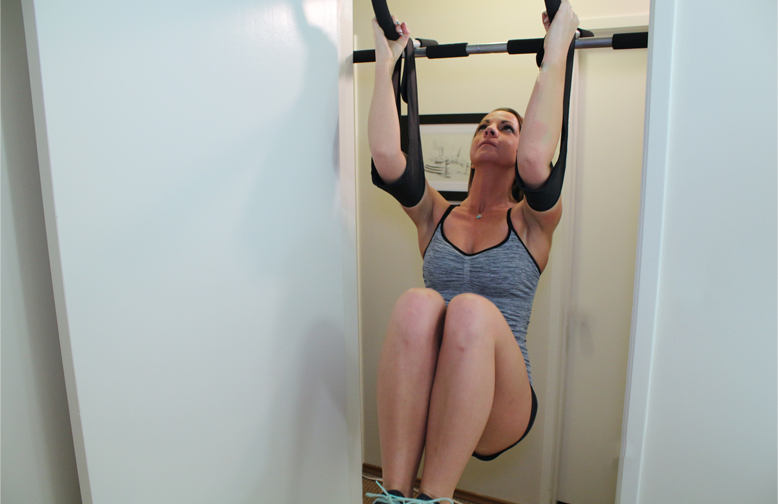 There's no exercise more traditional and classic than the pull-up. There's a reason why people are still doing this particular movement to strengthen many muscles of their upper body, and that's because it's convenient and effective. With the invention of bars that can be installed in any home doorway, the pull-up has become even more convenient. There are a number of bars out there that can be purchased for the sole purpose of doing pull-ups, however some of these bars also are designed for multi-use exercises. Pull up bars can be taken out of the doorway and used on the floor as push-up bars as well. This is a great and convenient way to get in shape at home and save a lot of money on fancy gym equipment. When looking for the perfect bar, you want to find something that is durable, and will fit in the particular dimensions of the doorway that you have in mind. From there, you want to find something that is in your price range, and suits your taste and style.
Most Popular Pull Up Bar
Iron Gym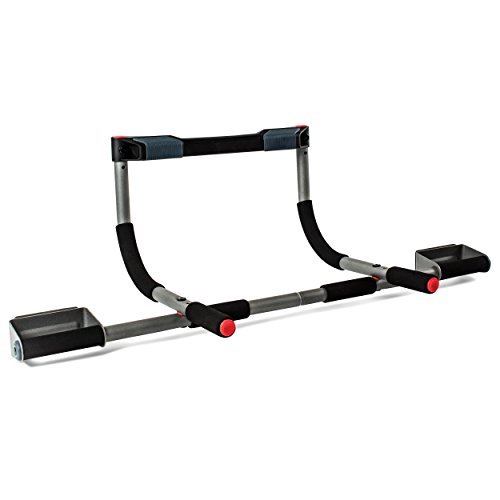 This Total Upper Body Workout Bar from Iron Gym is the easy and convenient way to get the best upper body workout of your life. It's no mystery that doing pull-ups is the best way to develop your shoulders, biceps, and triceps, and that's why people have been doing it for ages. This bar allows you to pick any doorway that you choose and turn it into your own personal workout station in no time. It makes it easy to get into great shape without spending a lot of time and money on cumbersome workout equipment. Once you complete your pull-ups, you can move the iron gym to the floor where you can use it as a push-up bar. The durable steel frame is easy to install and will hold up to 300 pounds. The three grip positions allow you to customize your workout, and strengthen various different muscles of the upper body in no time.
Best Overall Pull Up Bar
Stamina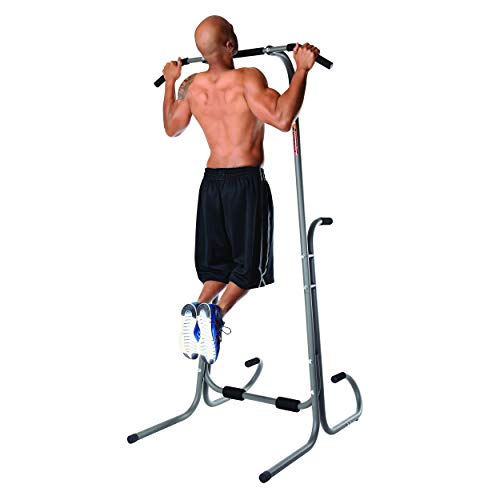 The Stamina Power Tower is an amazing piece of exercise equipment that allows you to get a challenging and comprehensive workout in the comfort of your own home, and on your own time. The tower supports the most classic exercises like pull-ups, push-ups, chin-ups, sit-ups, tricep dips, and so much more. It's a great way to improve your total body strength, stamina and flexibility. The tower effectively works the chest, back, abs, arms, and legs in no time, and its freestanding design fit easily into any home workout area. Over 20 years ago, Stamina began producing their amazing workout products, including the Pilates reformer. From there, they managed to invent the AeroPilates, which was the first reformer machine that can be used effectively in the home. Their Power Tower is just another example of how Stamina effectively takes big studio and gym equipment and makes them accessible to all.
Best Budget Pull Up Bar
ProSource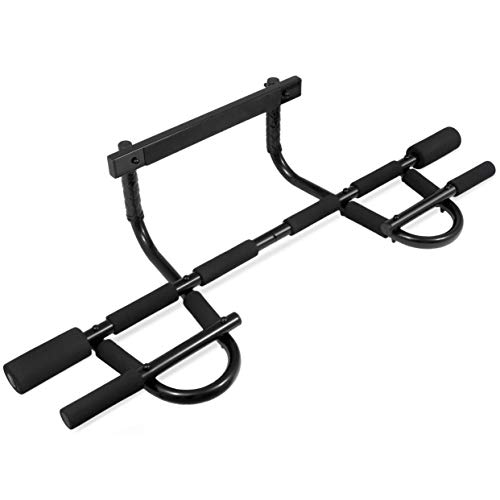 Adding a pull-up bar to your doorway is one of the easiest ways to get a tremendous upper body workout in the comfort of your own home. They're easy to install and remove in no time, and incredibly cost effective. This bar from ProSource is the ideal choice when you want a doorway bar that's affordable, and heavy duty. Perfect for any doorway that is between 24 and 32 inches, this bar can also be mounted permanently if you have just the right spot in mind. The multi-purpose design allows you to sculpt many areas of your upper body, including your chest, biceps, triceps, shoulders, and abdominals. Made of the highest-grade steel with ProSource Comfort Grip technology, you're sure to get a firm, comfortable grip with every movement you do on the bar. With a sturdy door frame, this pull-up bar will hold up to 300 pounds easily.