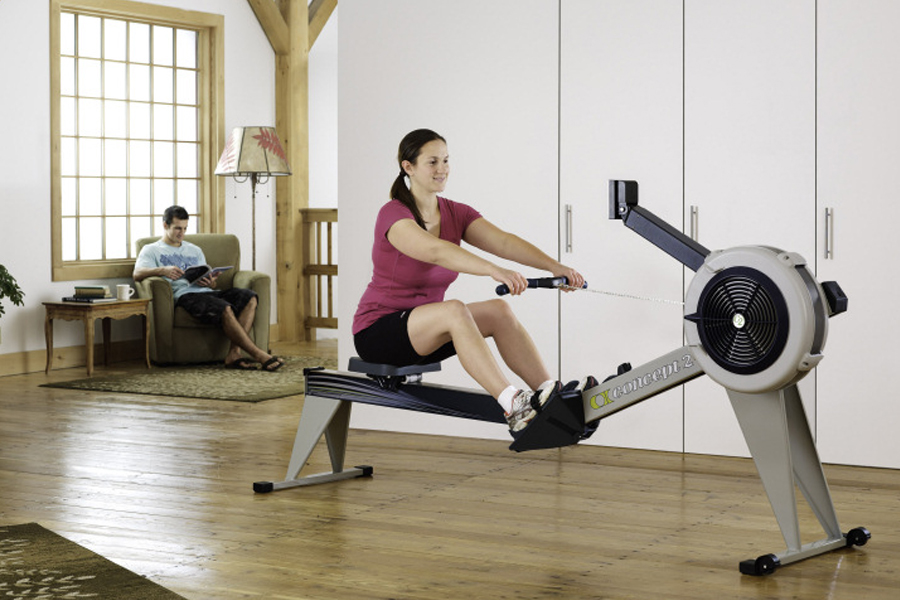 Exercise is essential to maintaining a healthy lifestyle and to retain a clean bill of health. Even if you have medical conditions, unless a doctor limits you, exercise is very important. With our fast-paced lifestyles that are stress-filled and technology rich, exercise gets overlooked sometimes. Honestly, there are a lot of people who don't have time to go to the gym or don't have childcare resources to spend an hour or two at a gym. Home exercise is gaining traction much more now than it has in the past because of the expensive gym memberships, commuting time, and lack of time. Home equipment is a lot better quality and more affordable than it has been in the past and that makes it easier to work out at home. Rowing machines are one of the top choices for home exercise equipment because of their small footprint and the exceptional cardio workout they offer. Rowing machines allow the option of a complete body workout without being too noisy or expensive giving you the best bang for your buck. Exercise in the convenience of your own home with a user-friendly rowing machine that you can store away when you're finished with your workout.
Most Popular Rowing Machine
Velocity Exercise Magnetic Rower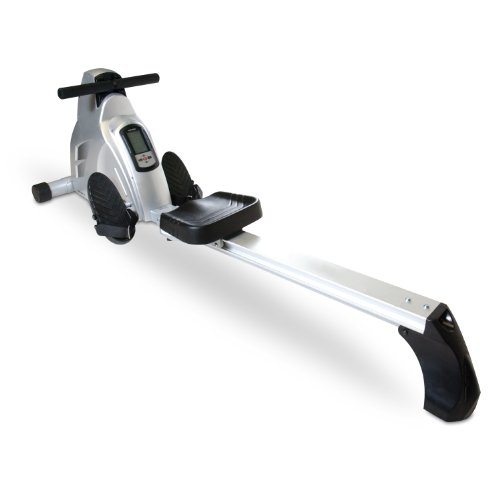 Velocity Exercise's top of the line elite magnetic rowing machine is a quite a gem. The magnetic resistance is produced by the patented DMC which allows you to adjust the resistance levels. Electronic tension controls also helps tone your rowing experience to perfection. Steel frame and sleek modern design look great while accepting rowers up to 275 pounds. The Aluminum beam system is lightweight and extremely strong. PU molded seat for maximum comfort and support.
LCD control monitor and built in heart rate monitor allows you to track your exercise in detail. It comes pre-programmed with 12 settings, 6 pre-sets and 6 user chosen. Foldable for easy storage and wheels make it easy to move.
Best Overall Rowing Machine
Concept 2 Indoor Rowing Machine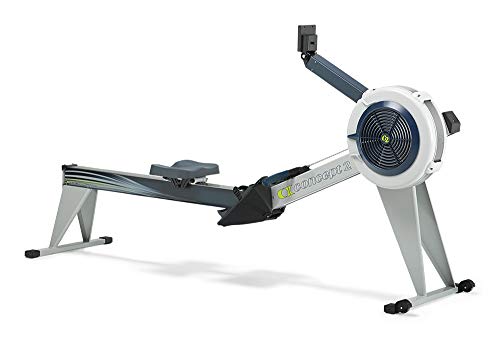 Concept 2 is an American company based in Vermont that specializes in rowing machines and rowing equipment. The Model E is their top-of-the-line indoor rowing machine with a vast array of unique features. Sitting 20 inches high, the Model E has an attractive clear coat finish and nickel plated chain for great eye-appeal. The framework of the rower is constructed of solid steel offering a 500 pound weight capacity.
Performance monitoring system dubbed PM4 keeps track of your workouts, heart rate, calories burned, and comparative chart, and even has games to add entertainment to your exercise routine. The flywheel and damper on this machine can be adjusted to the level of air flow you desire. Super-fast storage with quick release pin allowing you to separate the machine for easy transport and storage. Includes a log card to store your workout data and a heart rate transmitter belt.
Best Budget Rowing Machine
Sunny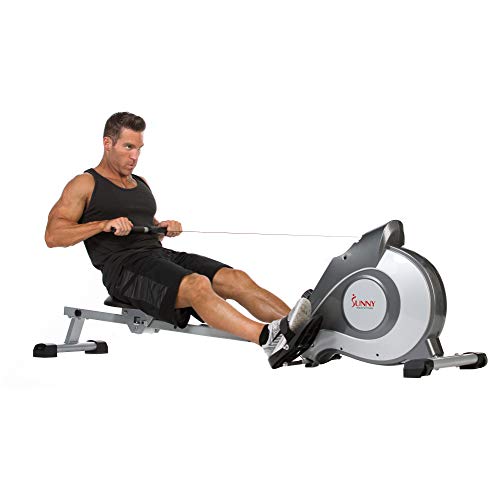 This Sunny rowing machine was the recipient of a Gears Award in 2008. This steel framed rowing machine uses welded steel to support 250 pounds and includes a 5 year warranty on the frame. A quick folding option allows you to store this machine with a much smaller footprint. Uses a quiet smooth drive system and flywheel for resistance to imitate real rowing.
A 3 LCD digital display read-out displays your workout feedback, including calories burnt, time, distance, and strokes per minute. It includes padded handgrips and a comfortable seat for your challenging workout. This machine is built for the consumer with budget constraints, but still offers amazing quality and value.