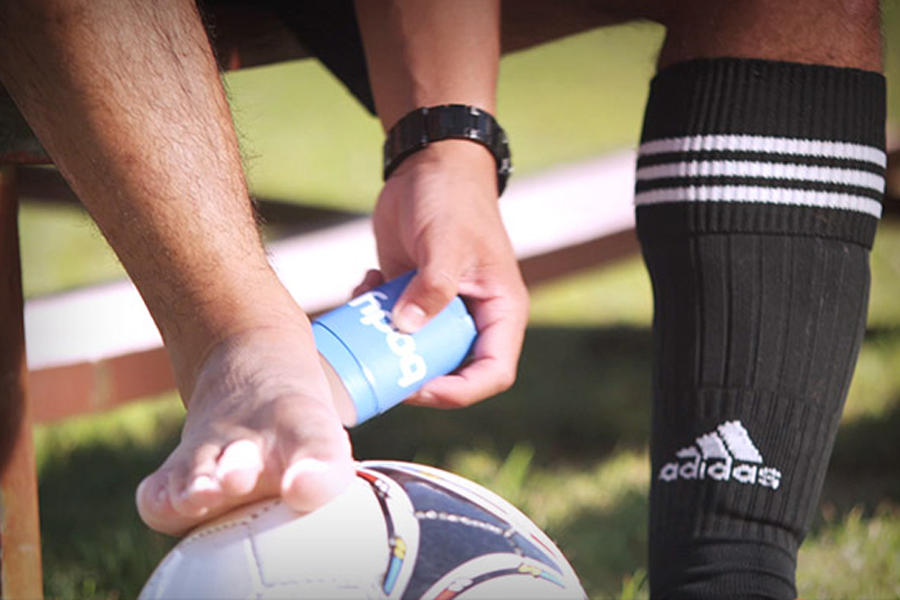 Whether you are an avid cycler, runner, surfer, hiker, or you simply experience the day to day discomfort of the friction between your skin and clothes, anti-chafing products and personal lubricants do a great job of preventing this friction. Anti-chafing products are also formulated to prevent blistering on the feet, scaly skin, and rashes. Professional athletes certainly have their favorite products, but even non-athletes find that from time to time they need something to protect their skin. Whatever anti-chafing product you choose is going to depend upon what you're using it for, and what texture you prefer. There are some very rich creams that can moisturize, protect, and cool the skin, but these can feel too greasy to some people. Lighter formulations are sometimes more ideal, and there are even new products that come in an aerosol can to be more hypoallergenic. No matter what you choose, you're going to find that your sporting activities are so much more enjoyable with a good anti-chafing product to protect your delicate skin.
Most Popular Anti-Chafe
Chamois Butt'r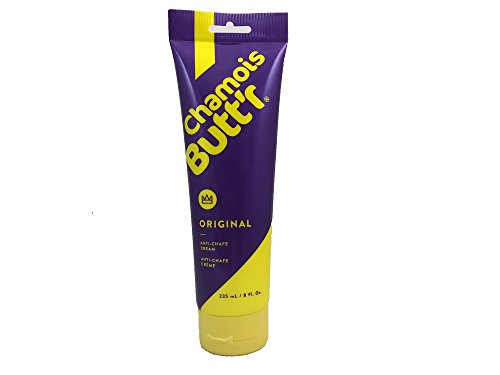 This rich Chamois Butt'r Creme is made of completely natural ingredients and without any harsh perfumes or dyes. The formulation is designed to reduce friction and fight bacteria that could potentially lead to "saddle sores". This is a perfect product for cyclists that spend many hours sitting on their bike, and want to ensure that they stay fresh and comfortable all day. It provides a gentle cooling sensation without the tingling that you get from the European Chamois. Whether you go with the 4 oz tube or the 8 oz jar, you're going to find that you come to rely on this cream to keep you fresh and protected. Even though the texture is so rich, it's still non-greasy, and lubricates the skin like no other formulation can. It's a popular remedy around the world, particularly in Europe where cycling is a favorite sport. It's also water soluble, so it's easy to wash right off of skin and clothes.
Best Overall Anti-Chafe
TRISLIDE
Trislide has invented the only anti-blistering, friction, and chafing lubricant that comes in an aerosol spray can; making it easier to apply than ever. The gooey, messy lubricants are a thing of the past, and we all know that lubricant sticks can become contaminated over time. The spray application of the Trislide is completely hypoallergenic and safe to use among many people. It's even becoming popular among cyclists for the prevention and relief of "saddle sore". It's nice to have all the anti-chafing power without the cold, sticky mess that comes from some skin butters and oily lubricants. Its safe to use around neoprene, and that's why it's also a great choice for divers, surfers, and triathletes. It will never stain clothes, and it's easy to reapply after a long day running, swimming, or riding. It's also a great way to prevent hot spots and blistering on the feet during long distance running. All in all, Trislide is changing the way that we prevent damage to the skin during exercise.
Best Budget Anti-Chafe
BodyGlide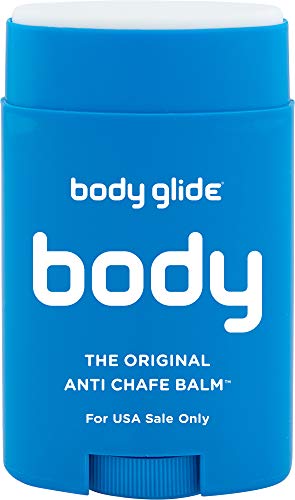 If you're intent on stopping chafing before it starts, then Bodyglide is the most trusting anti-chafing balm among athletes. This original formulation is dependable, dry, reliable, and comfortable on the skin, without the messy wetness. Even if you're not an athlete, chafing is a common problem that can be prevented with this balm every single day. In fact, this anti-friction product is safe to use daily, and is considered the most effective personal skin lubricant on the market. Marathon and ultra runners consistently rely upon Bodyglide to protect their feet, thighs, and upper body from uncomfortable chafing and bleeding. The plant-derived ingredients are completely free of lanolin, petroleum, and other oils. The invisible, non-greasy barrier is the perfect protection all day long, and it also helps to relieve drying, cracking, itching, and rashes. It also works well with neoprene, and that's why it is recommended by wetsuit makers. It has the added power to make compression garments more comfortable.