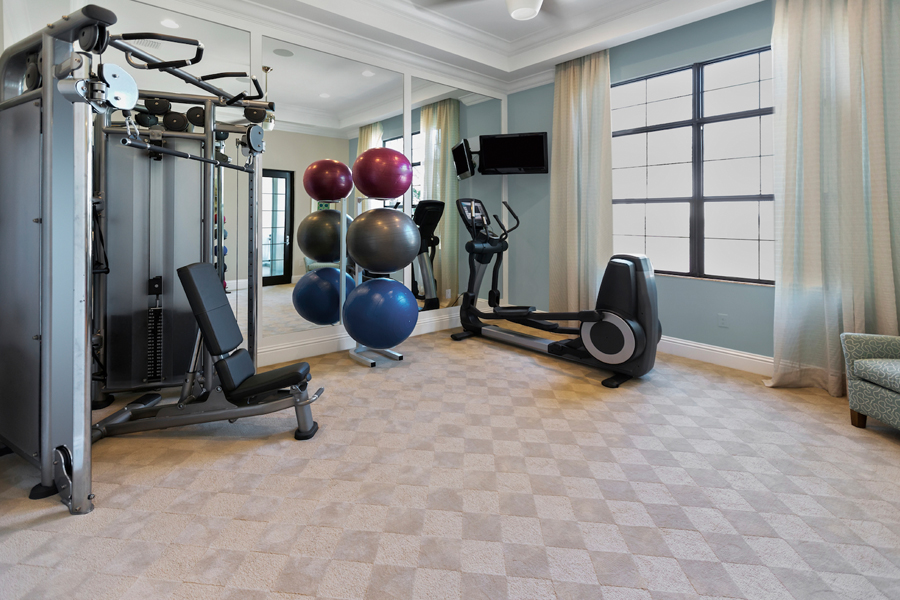 Strength training plays an important role in our daily lives helping with simple tasks such as opening a pickle jar or lifting boxes. Training our strength helps us stay in shape by adding muscle mass which burns more calories than fat. We can increase our muscle mass a lot in just a few months of strength training. What is holding all of us back from being fit and muscular? The story is different for each person you ask, but time and money are important factors for some. A home gym system offers you the opportunity to exercise in your home. There are many machines capable of doing a full strength routine for your upper and lower body, and you don't even have to go to the gym. They don't take up too much space and they are affordable for nearly everyone. They are the best option for those who want to train, but they don't have time to go to the gym, or they don't want to pay for the gas and gym membership.
Most Popular Home Gym
Marcy Home Gym Station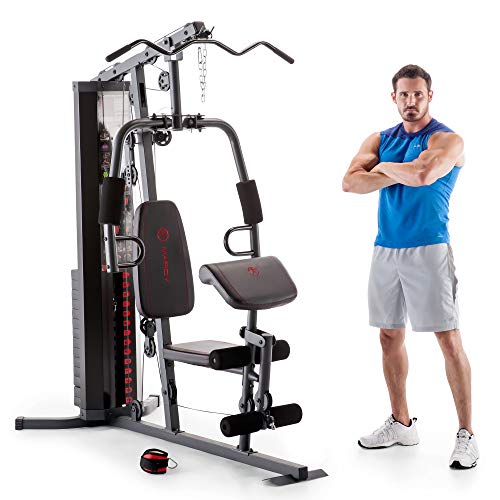 The sportsman's gym by Marcy is an economical way to get a great workout at home. Best designed this home gym with a total body workout in mind while saving space and money. With a total resistance of 263 pounds you can bench press, pectoral fly, lat pull down, leg extensions, curl, row, bends, adduction and abduction, and perform deltoid raises. These workouts offer a quick way to work your major muscle groups.
Super strong tubular steel and welded steel frame make up the skeleton of this home gym. Aircraft grade nylon coated cables and pulleys support up to 2200 pounds. High density foam cover the back and seat padding, and durable foam leg rollers.
Best Overall Home Gym
Bowflex Xtreme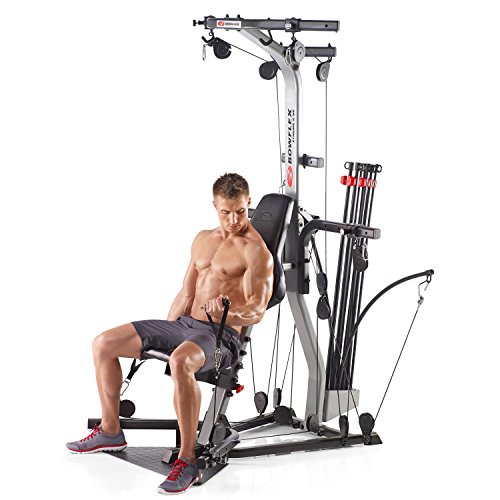 The Bowflex Xtreme home gym uses power rod resistance for a total body workout. Over 70 total body workouts are possible with the power rod resistance that goes up to 210 pounds, and is upgradeable to 410 pounds. The lat tower uses an angled bar design to blast your latissimus dorsi, shoulder, and back muscles. Lower pulley and squat station will build your glutes, hamstrings, and quads. A leg extender will sculpt your legs. Abdominal harness and ab pulley will help you develop those six-pack abs you've always wanted. Bowflex uses power rods for resistance which include a lifetime warranty. The super strong steel frame includes a 1 year warranty. Instructions for over 70 various exercises for your arms, legs, back, chest, abs, and shoulders are included with the Bowflex Xtreme home gym.
Best Budget Home Gym
Gold's Gym System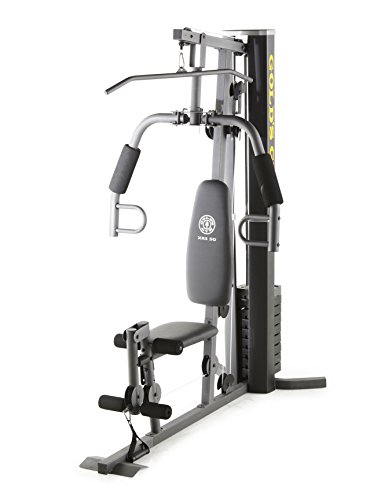 Gold's Gym is one of the premier names in the exercise machine and weight training industry. The platinum home gym uses a four post cage design for superior strength and safety. The weight bench adjusts to decline, incline, and flat positions for multiple workouts. A cable and pulley system provides the resistance for the smith bar that's designed to work multiple muscle groups with high and low pulleys. Isolate your forearms and biceps in a workout with the rolled preacher pad. A 6 rolled leg developer completes the platinum home gym for a full body workout.
Gold's platinum home gym is developed with safety in mind using a 4 post cage design with safety spotters. The frame uses industrial strength welded steel, heavy cables and pulleys, and steel smith bar for an indestructible build quality. The bench and preacher curl areas use industrial strength high-density foam for additional comfort.