If you currently have a gym membership or you have a gym for the community that you live in, then you have likely seen an elliptical machine or two. Elliptical machines are used by many different people in different age groups and from all over the world. However, if you are new to working out and you have never used an elliptical machine before in your life, then you might be wondering how to use an elliptical machine.
Elliptical exercise equipment has proven to be a great work out tool, even for people who typically can't work out due to health reasons.
The reason being is that an elliptical is a low impact workout machine. 
So if you want actually to learn how to use an elliptical machine then you have come to the right place because we are going to take it step-by-step on how to get started for those of you who want to be able to use one properly.
Elliptical Use Tips for a Better Workout
The Correct Posture
When you are using an elliptical, it is essential that you do not slouch, and you keep the posture of your body upright at all times so as not to strain your back or muscles.
The correct posture is one of the primary important factors on how to use an elliptical properly.
The better your posture is, the better your workout results will be when it comes to using an elliptical.
Proper Arm Workout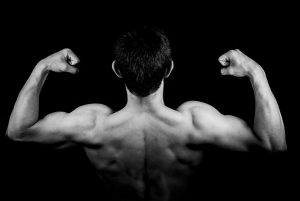 Another useful how to use an elliptical machine training tip is the proper use of the levers on the elliptical machine for a good arm workout. The arm levers will aid in giving you an excellent upper body workout to strengthen your arms. You will also maximize the amount of calories that you lose with the use of the arm levers.
Working out your upper body is an option but is and always will be recommended by your trainer if you have one.  
Stride Length Comfort
You can adjust the stride length with some of the newer elliptical machines that are available to purchase on the market. This might be something you consider if you want to research ellipticals for home use to purchase.
Short strides are good at working your glutes, while longer strides are better at working your leg muscles.

It's always better to go with a machine that will allow you to be able to adjust the stride if needed easily. 
Program the Digital Counter
Using a digital counter is another feature involved with how to use an elliptical machine properly.
The majority of the high-end machines will have the digital counter, which will help with letting you know how many calories you are losing during your workout.
For accuracy, these machines will generally give you the option to enter your weight, height, sex, and age. 
Now that you know how to use an elliptical machine, you are ready to get started on your journey to losing calories, and great health!